Access Control Time & Attendance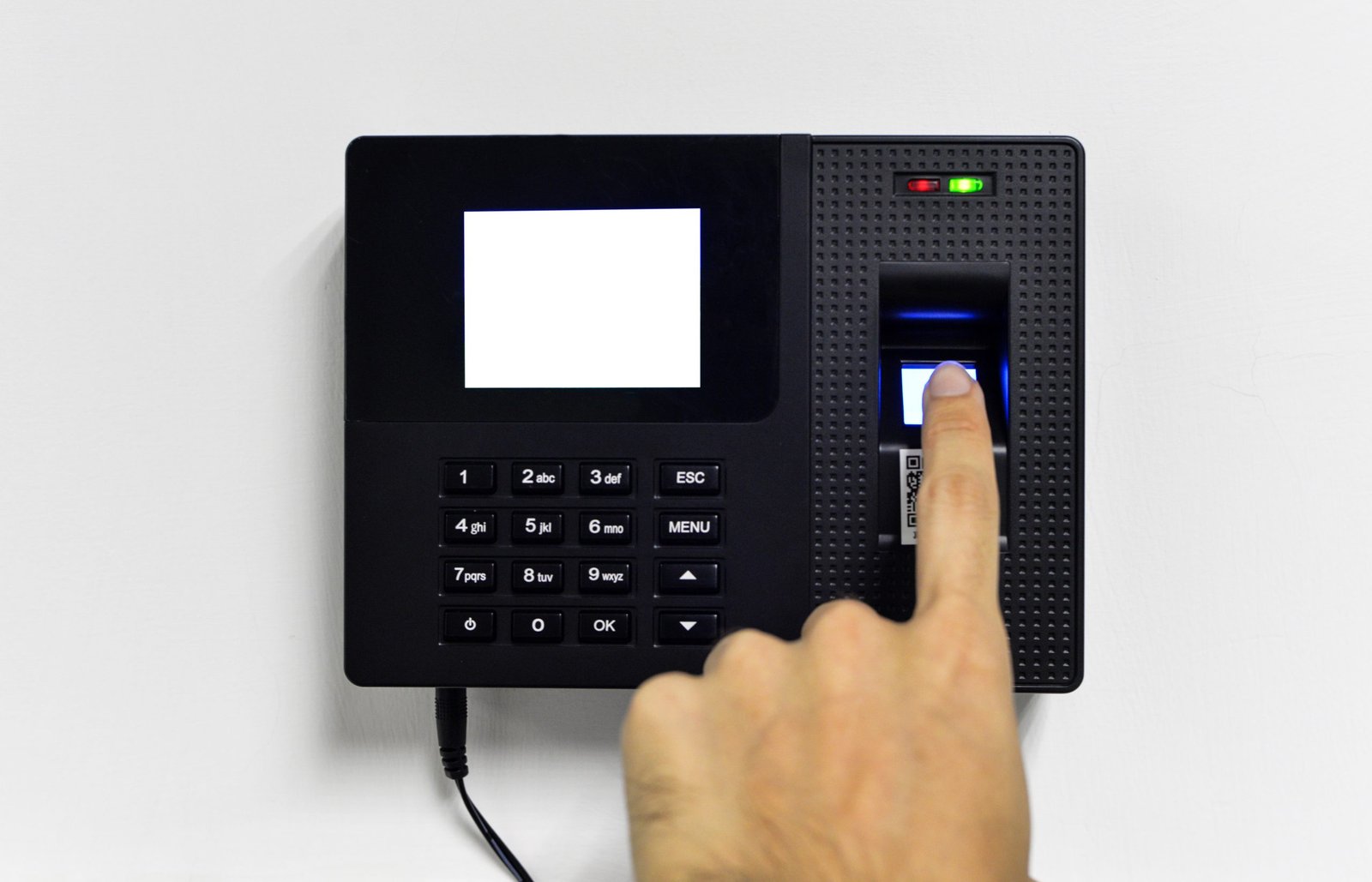 Biometric Fingerprint Scanner
Biometric Fingerprint scanner can be used for authentication, identification and verification functions that let your fingerprint act like digital passwords that cannot be lost, forgotten or stolen. 
Hard optical sensor is resistant to scratches, impact, vibration and electrostatic shock. Biometric fingerprint USB scanner, use for AADHAAR project, NDLM project, Jeevan pramaan patra, emudra DSC verify, Sify DSC and many other projects. This is a STQC / UIDAI certified scanner.
Visitor Management System
A visitor management system (VMS) is a solution that allows organisations to streamline and automate their visitor management process, using technology to monitor, track, and record visitor information.
The combination of visitor management software, hardware, and databases enables preregistering visitors, effective communication, express check-in, interactive mapping, and efficient visitor management workflows.
Access control systems are based on the premise that issuing keys to all employees who need them is generally not cost-effective. Another premise of an access control system is that it would be cost prohibitive to rekey the facility should a key be lost. 
Finally, an access control system can limit employee access; allowing them entry only to areas in which they are authorized, or granting entry during certain times of day.
Time and attendance systems (TNA) are used to track and monitor when employees start and stop work. 
A time and attendance system enables an employer to monitor their employees working hours and late arrivals, early departures, time taken on breaks and absenteeism.